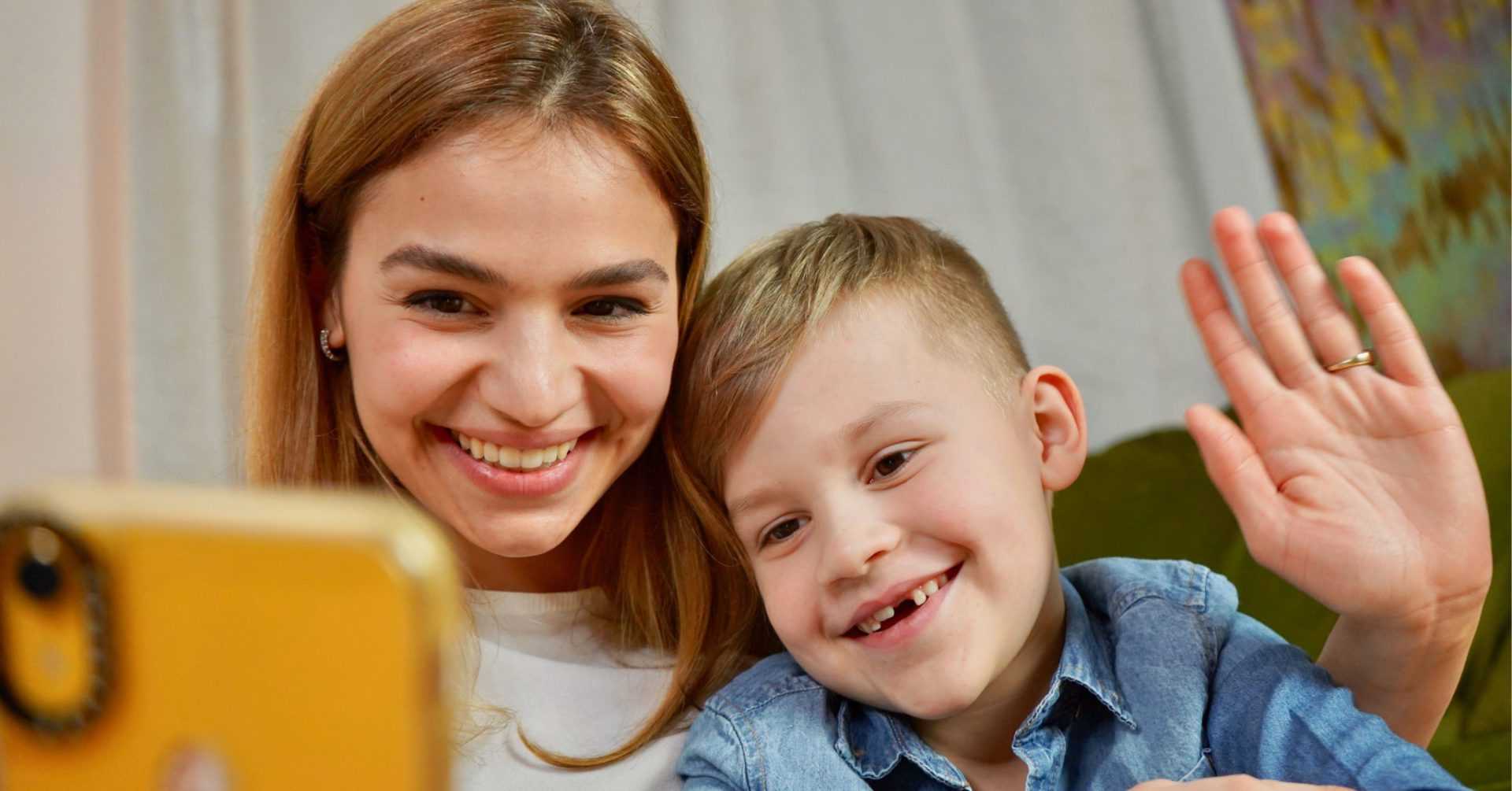 Many people are weary about the idea of seeing a virtual orthodontist. Here at Fry Orthodontics, we offer new patient appointment both in-office and online. When it comes time to actually begin moving teeth, however, patients are required to come into the office for appointments to be monitored by a professional.
How Virtual Consultations Work at Fry Orthodontics
Our virtual orthodontic consultations are done via FaceTime and can be completed from the comfort of your own home.  The appointment will only last 10-15 minutes versus taking time out of your day to come into one of our offices.
Scheduling an Appointment
You can either schedule your virtual consultation online by visiting our website: www.fryorthodontics.com. Or by calling our office directly at (913) 469-9191.
Once scheduled, you will be contacted by one of our treatment coordinators.  Our treatment coordinators are there to answer any questions you may have before or after your virtual exam appointment. She will be a great resource if you have more questions regarding financing, insurance, treatment time, etc. 
Meeting with the Orthodontist
Our Doctor will begin your virtual consultation by introducing himself and asking about you and your concerns. He will then take a look at your teeth from many different angels and figure out what your goals are for your smile. He is able to personalize a treatment plan during this video call and provide you with an estimate on how long he envisions you will be in treatment. Once the teeth evaluation has been conducted, he will go over with you what your treatment options consist of. At Fry Orthodontics we offer metal braces, clear braces, and Invisalign! You will leave this appointment with all the information you need to decide whether or not orthodontics is right for you!
Why It's Safe to See a Virtual Orthodontist
Following the online consultation, you will be scheduled to come into one of our offices to take x-rays and begin treatment. Unlike direct to consumer orthodontics, your braces and Invisalign treatment will be thoroughly monitored by a professional in our practice.
To learn about the dangers of direct to consumer orthodontics, click here.
Virtual Appointments Promote Social Distancing
Right now there is so much uncertainty in the world and the need for people to reduce their exposure to others. This makes virtual orthodontic consultations more desirable than ever! Here are 3 reasons why having a virtual orthodontic appointment during COVID-19 is a convenient (and safe) option.
1) Zero Contact
During these hard times it is important for us to do our part and contribute to flattening the curve and keep those who are elderly and immunocompromised safe.  Having a virtual consultation allows us to have zero contact with patients and still provide them with an orthodontic service.  There are appointments you will have to physically come into the office for, however, our staff has very strict guidelines that are recommended by the CDC, plus we wear plenty of PPE to keep patients and staff protected at all times.
2) Private and Secure
Your virtual consultation is completely confidential and between you and the doctor. This creates ease and comfort when discussing treatment options and any concerns you may have about your smile.
3) Full Treatment Plan Coordinated During Video Call
The best part about seeing our virtual Orthodontist is that you will be provided with all of your treatment options during the consultation. The doctor will explain every treatment option that is available to you and explain what and why that option can give you the best result.