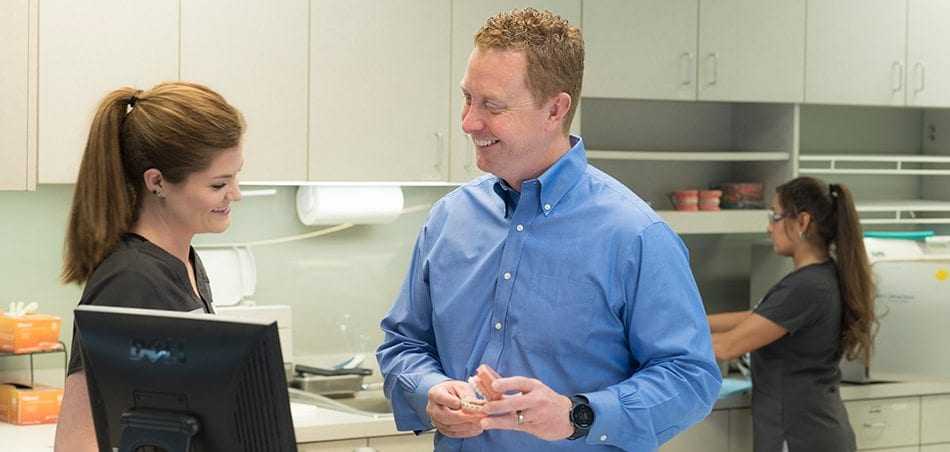 Fry Orthodontics was established in 1977 by Dr. Bob Fry. The practice soon grew to a stable three-office orthodontic practice that functioned on simple, yet efficient systems.
To this day, under the management of Dr. Fry's son, Dr. Jeremy, the practice still functions on the ideology that working systems are what help them run on time throughout treatment and every day. Fry is owned and managed by orthodontists, and solely focuses on orthodontics. With 14 locations around the Kansas City area, the question many people ask is, why?
The Core of Fry's Value System
Fry Orthodontics is not your typical orthodontic practice.
In a recent article of Journal of Clinical Orthodontics, Dr. Jeremy and Dr. Keim shares Fry Orthodontics' strong set of values and their unique approach to dental practice management and treatment.
Fry has three simple and concise values that they thrive on. First and foremost, always do what's right . Second, treat others the way they want to be treated. And last but not least, tell the truth. These values are displayed in every Fry office so that team members never forget the importance of each one of them. Whether there are three offices, or fifty, the core beliefs at Fry Orthodontics will always remain the same.
Cultivating Personal and Professional Growth
The value discipline at Fry Orthodontics all boils down to personal and professional growth for his employees. When Dr. Jeremy took over the practice in 2005, he was determined to build upon the culture his father had already established.
It didn't take long for him to realize that growth from the inside out presented huge potential.
He wanted to make sure that staff members never ran out of room for professional and personal growth, and that the structure for associate doctors would provide them with much success.
Not only does it alleviate the burden of student debt for doctors coming out of school, but it also provides an affiliation opportunity for those who enjoy treating patients but would rather not carry the burden a single practitioner might carry. This idea blossomed and opened up many doors for Fry Orthodontic employees, giving them a competitive advantage.
As Jeremy says in his article, "this growth for our team is the reason we are continuing to add offices and affiliate with other offices that share our values."