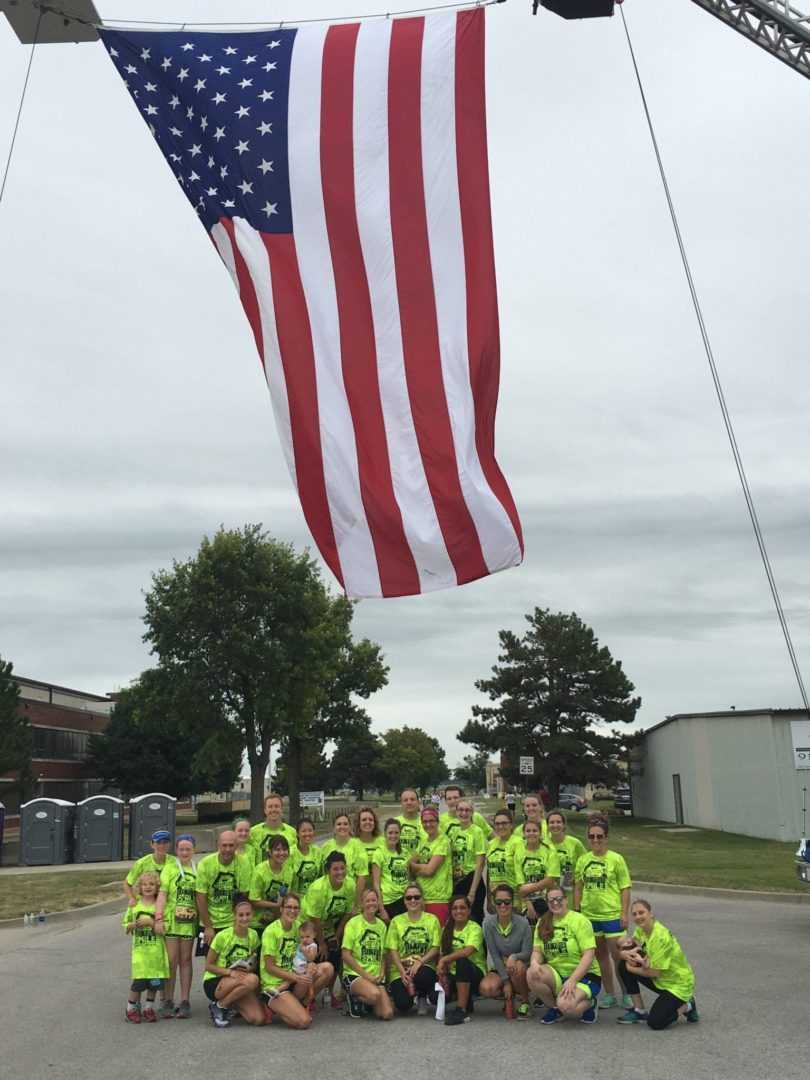 On August 6th 2011, 30 Americans fighting for our country – one being our own Spencer C. Duncan of Olathe, KS. – lost their lives when their Chinook helicopter was shot down in Afghanistan. From this tragic event came the Spencer C. Duncan "Make It Count Project" which is dedicated to supporting organizations, communities, and individuals who choose to make a difference in the lives of veterans.
The 5th Annual Spencer C. Duncan 5K took place on August 6, 2016 and had 939 participants. This is the second year our team at Fry Orthodontics has ran in this event and we've loved being able to support such a great cause. Not only has this allow us to grow closer as a team, but it has triggered a sense of awareness in all of us as well. Seeing military men and woman holding pictures of fallen soldiers throughout the race was extremely touching to all of us here at Fry. It was motivating to see those faces as we were running, it helped us push through until we got to the finish line.
At Fry, we are driven by our core values as a company. One value that we all hold close to our hearts is being able to give back to our community. When we learned about the Spencer C. Duncan "Make It Count Project", we were anxious to see how we could get involved. Once we signed up and experienced the atmosphere for ourselves, there was no turning back! We were sold on participating in this event every year and had already started planning what our new team t-shirts would look like for the next year.
The greatest take away from this event for us was how refreshed we all left feeling. Not because we just ran 3.1 miles in the Kansas City humidity, but because of the patriotism we experienced that day. All of us here at Fry Orthodontics want to extent our gratitude to those individuals who fight for our country, and those who are now our fallen heroes. We'll see you next year!