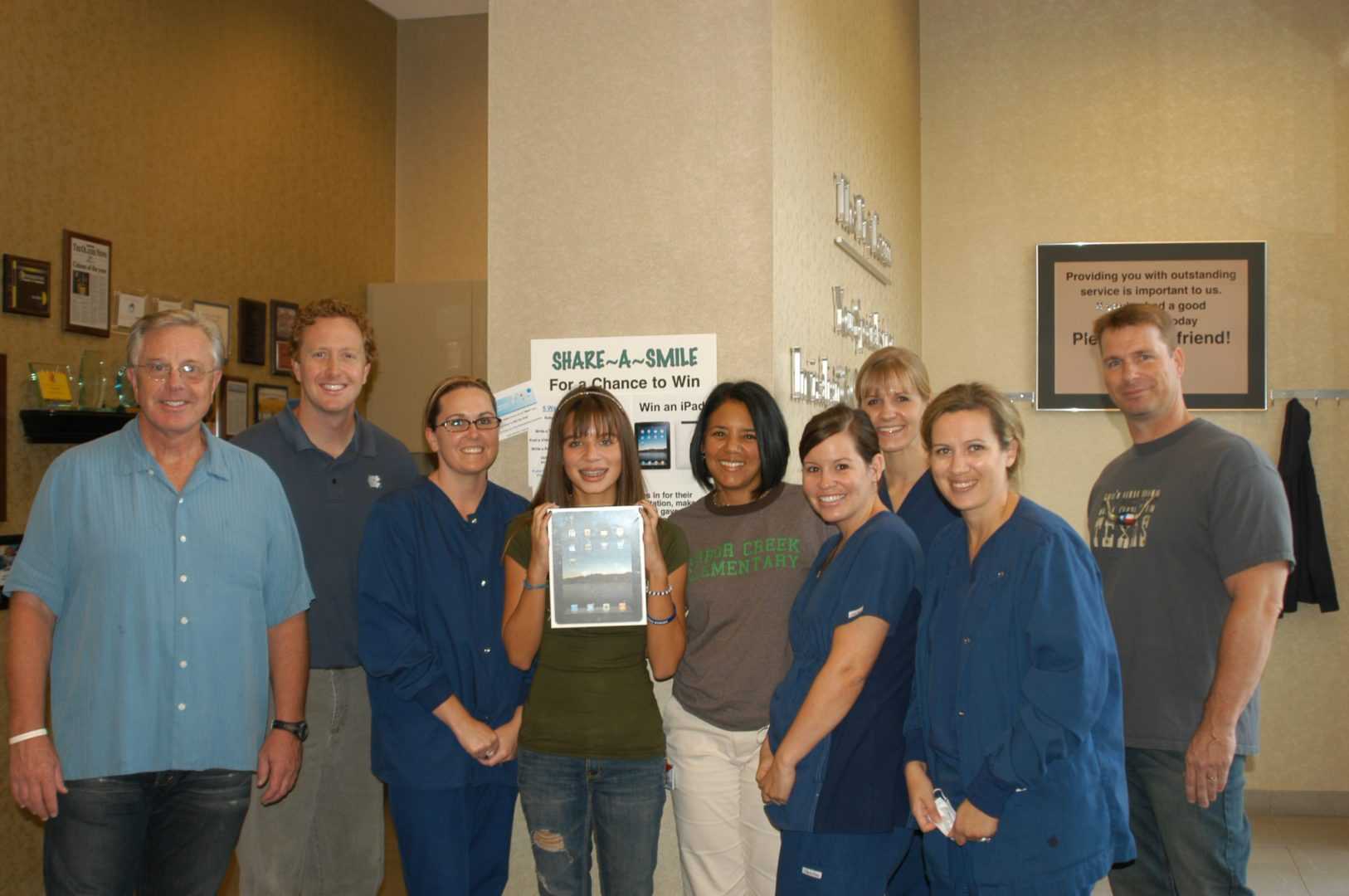 Announcing our 1st Share-A-Smile iPad Winner!
Please join us in congratulating our young patient, Macy Gosselaar.
She was the winner of the iPad contest we had this summer.
And we're excited to announce that because this contest and the iPad prize were so popular
we are having a 2nd Share-A-Smile contest and selecting another
iPad Winner on Friday, December 17th, 2010.
Just in time for the Holidays! So Hurry and enter now and as many times as you can for the next 3 months.
Remember there are 6 ways to Enter and Win!
1.     Refer A Friend for a Free Exam (1 entry)
2.     Write a Testimonial on our Facebook Wall (1 entry)
3.     Post a Video Testimonial on our Facebook Wall (2 entries)
4.     Write a Review on Google, Yahoo or Bing (1 entry each)
5.     Update your Facebook Status when you have an Appointment at Fry Orthodontics (1 entry)
6.    Foursquare Users check in 2 times at a Fry Orthodontic location (1 entry)
If you've posted a Review or made entries on Facebook please inform the Receptionist or Patient Manager or email Dr. Jeremy at drfry@fryorthodontics.com so you can be entered to Win the iPad!