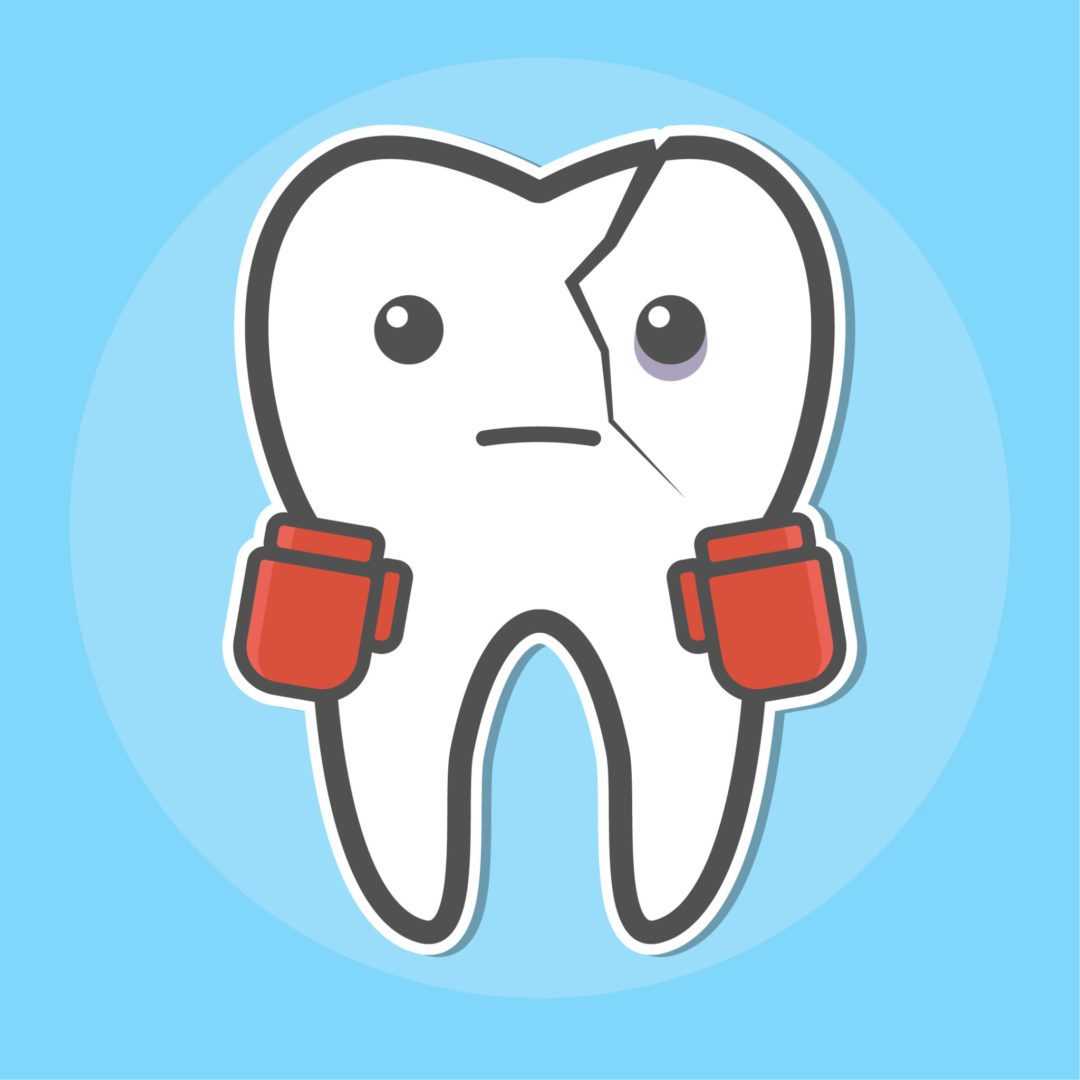 It can be very traumatizing for someone if they lose or chip a permanent tooth. Ordinary everyday tasks, or even extreme injury can lead to a chip or lost tooth. It's important to know what to do in this type of situation because it can easily happen to anyone at any given time.
First things first…
The first thing to do if you lose or chip a permanent tooth is assess the damage that has been done. Is part of the tooth chipped? Or did you lose the entire tooth all together?
Is a broken or chipped tooth considered a dental emergency?
A broken or chipped tooth is usually not considered a dental emergency unless an injury is what causes the chip to happen. However, if the person is in a lot of pain in the area surrounding the damaged tooth, it is important to seek medical attention.
Broken or Chipped Tooth | Emergency:
If you are in severe pain, bleeding excessively and have a large break in your tooth, this would be considered an emergency. If your dental office is not open when this injury occurs, call and leave a voicemail on their after-hours emergency line. Almost all general dentists have this option. From there, they will schedule you an emergency visit and talk you through what to do until you can be seen by the dentist.
*Helpful tip if you lose or chip a permanent tooth*
To ease some of the pain, rinse your mouth with warm water and apply pressure to stop the bleeding. You can also use ice packs as needed to help reduce any throbbing or swelling.
Non-Emergency
Often times, people chip their tooth when eating something hard. If this occurs and you are not in a lot of pain, it is best to contact your general dentist during normal business hours to schedule an appointment for the repair. Although this may feel funny in the mean time, it is actually very common and an easy fix – so don't stress!
What to do if a permanent tooth gets knocked out
If you lose your permanent tooth completely, make sure to rinse it under warm water and store it in a plastic baggie. It is important to call your dentist to determine how soon you need to be seen. They may or may not have you bring the tooth along with you to your appointment.
If you're wearing braces when a tooth has been knocked out, contact your orthodontist to determine how you should move forward with orthodontic treatment. At Fry Orthodontics, we have an after hours on-call patient manager who is available for emergencies like these that occur outside our normal business hours.
For more information if you lose or chip a permanent tooth, visit: https://www.webmd.com/oral-health/guide/repairing-a-chipped-or-broken-tooth#1