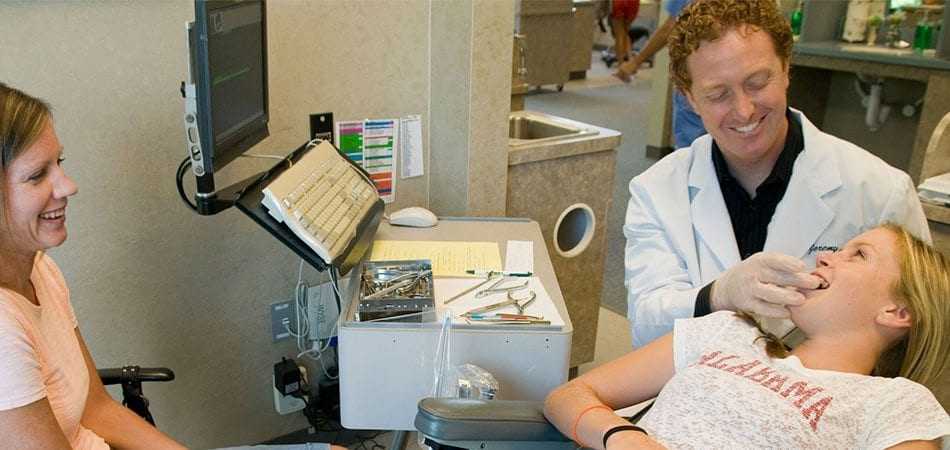 The Journal of Clinical Orthodontics, a monthly publication about orthodontic techniques and practice management, recently highlighted Fry Orthodontic Specialists' unique approach to practice management and patient treatment.
In an interview by Dr. Robert Keim, Dr. Jeremy Fry explains the practice's system of values, which allows for a successful experience for both orthodontists and the patients they serve.
"Our values and practice environment facilitate a culture that orthodontists and patients desire," says Dr. Jeremy Fry. "We have the feel of a small office with the sophistication of a large one. It makes our office appealing to patients and their families, while promoting a great work environment."
Fry Orthodontic Specialists' typical office space is a contributing factor to our growth, consisting of a 2,500-square-foot space with six treatment chairs, centralized patient care center, and more. Additionally, our approach to practice management has improved clinical outcomes for the 75% children and 25% adults we treat.
"We have established an internal peer review system for all cases," says Dr. Jeremy Fry. "Having multiple doctors inspecting treatment plans, mid-treatment care, and finished results is actually a better quality control than most traditional orthodontic offices."
Since 1977, Fry Orthodontic Specialists have helped over 40,000 patients create healthy, beautiful smiles. Our practice model allows us to efficiently help patients achieve their smile goals and improve their oral health while completing treatment in as little as 15 months.