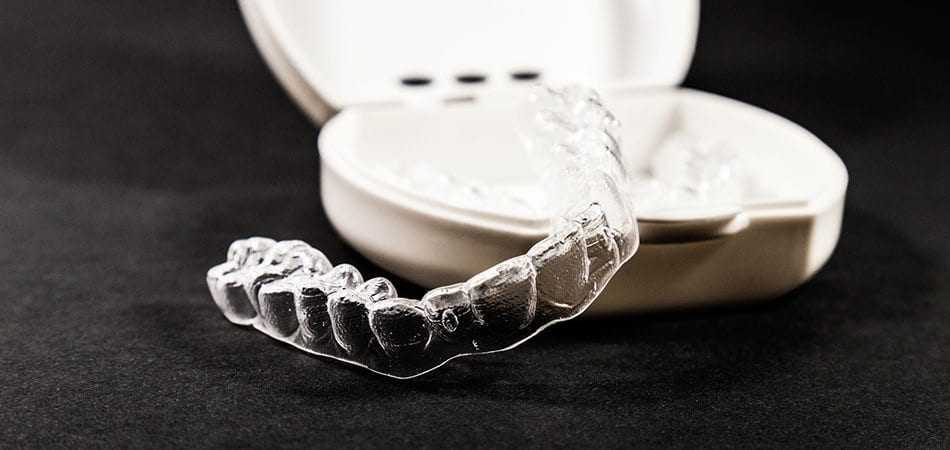 When it comes to achieving your smile goals, Invisalign is a popular choice for teens and adults in Lee's Summit who want to straighten their teeth without wearing braces. In fact, over 4 million people chose Invisalign to achieve the beautiful smile they've always dreamed of.
The benefits of Invisalign include improving your smile and building confidence, with the comfort and convenience of invisible aligners.
At Fry Orthodontics, our patients love the results they achieve with Invisalign treatment. Let's learn more.
Invisalign Treatment
Invisalign corrects orthodontic problems including misaligned teeth and improper bites.
Unlike traditional fixed braces, there are no metal brackets or wires. Instead, Invisalign uses clear, flexible aligners, custom-made for you.
To start treatment, Fry Orthodontics takes an impression or dental scan of your teeth. Using 3D computer-imaging, we're able to capture the contours of the teeth, which help us create a treatment plan tailored to your orthodontic needs. Then, Invisalign uses the impressions or dental scan to make custom aligners based on your treatment plan.
How Does Invisalign Work?
Each aligner shifts your teeth slightly, moving them horizontally and vertically where needed. Your custom aligners are engineered to use the right amount of force.
You may experience a short period of adjustment when you first wear the aligner, but its flexible plastic ensures gentle pressure.
How Long is Treatment?
Depending on your orthodontic needs, Invisalign typically takes less time than traditional braces. This is because the aligners change every week, whereas metal braces are adjusted every 4-8 weeks.
You'll have occasional check-ups with your Fry Specialists in order to monitor progress and ensure treatment is going according to plan.
The average length of Invisalign treatment is about 12 months. Aligners should be worn at all times during treatment, except when eating, brushing, or flossing teeth.
How to Care for Your Aligners
Taking care of your Invisalign aligners is essential. Here are a few tips to ensure your mouth remains healthy.
Rinse aligners in warm water after removing them to avoid bacteria growth
Brush and floss teeth after each meal
Use an anti-bacterial soap
Brush aligners gently with a toothbrush
Get Started on Invisalign Treatment Today!
Ready to achieve your smile goals? Fry Orthodontic Specialists is a Diamond+ Invisalign Provider in the Kansas City area with several locations including Lee's Summit, Missouri.
Schedule a FREE initial exam today! We look forward to helping you start your journey to a beautiful smile!