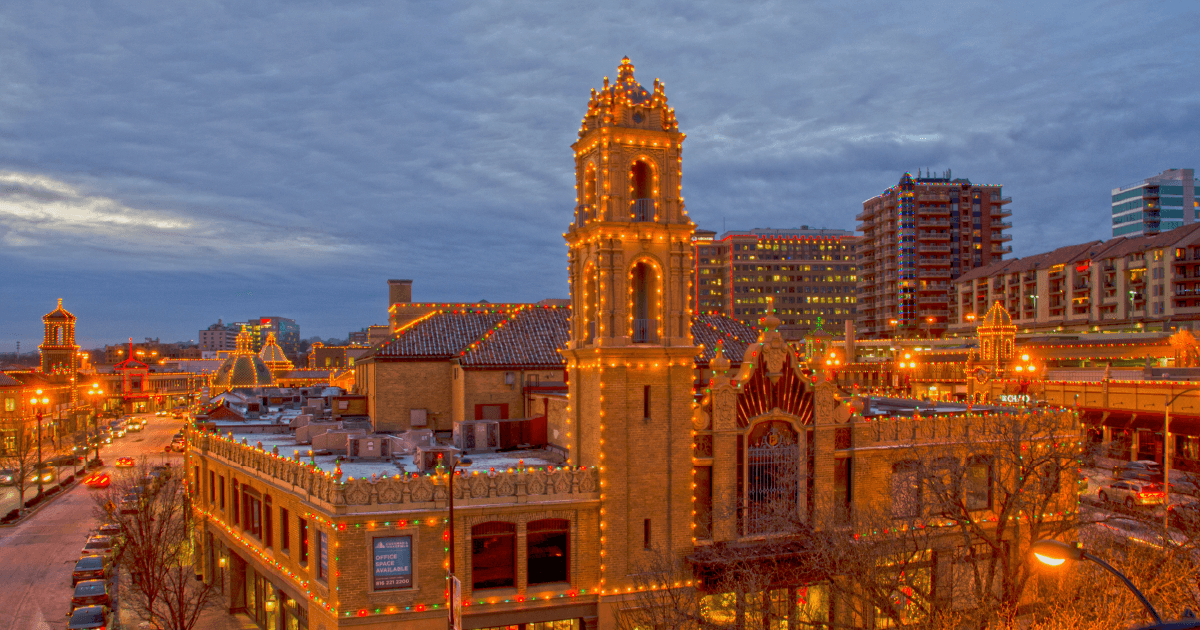 Is your family looking for the perfect holiday activities to do this season in the Kansas City metro area? These wonder-filled events will guide you through a memorable experience for all of your loved ones to enjoy! There is sure to be something for everyone!
Kansas City, MO: Kansas City Ballet- The Nutcracker 12/3- 12/24
Start off the holiday season with this classic theater performance and prepare to be captivated!  The Nutcracker is an enchanting, annual tradition that will bring your imagination to life!
Lees Summit, MO: Christmas In The Park 11/24- 12/31
At the Longview Lake Campgrounds, you will find a dazzling showcase of animated displays and lights that are perfect for the whole family! Take a cruise though this free event and consider donating at the end of your drive! Proceeds go toward more than 35 local charities.
Kansas City, KS: Holiday Light & Magic Drive- Thru Christmas Lights 11/21- 1/2
This magical, mile long drive- through event is held nightly and gets you in the jolly mood with its music synchronized lights! Snacks will be available for purchase and any donation proceeds will go to Children's Mercy Hospital.
Independence, MO: Vaile Mansion- A Victorian Fashionable Christmas 11/26- 12/30
If your holiday spirit is feeling spooky, take a tour of The Haunted Vaile Mansion garnished in ornate holiday décor! This "Victorian treasure" is sure to capture your attention and make your holiday season one to remember!
Overland Park, KS: Holiday Lights on Farmstead Lane 11/25- 1/7
Watch the joyous light show from the comfort of your car in the Deanna Rose parking lot! Tune to your FM radio to hear the cheerful music, sit back with your favorite warm beverage, and enjoy the display with your loved ones!
Lenexa, KS: SAR-KO AGLOW 12/3- 1/17
Grab a warm coat and head out to Sar-Ko-Par Trails Park to experience the thousands of holiday lights hung with care on the outdoor landscapes. Bring a blanket and gather at the color-filled spectacle to enjoy all the splendor this event has to offer.
From the Country Club Plaza Christmas lights to the Crown Center Ice Terrace, there are many more sights to see and Kansas City is over flowing with holiday spirit! From our family to yours, Fry Orthodontics wishes you a joyous holiday season! Give yourself the gift of a new smile! Call us today at 913-469-9191 to schedule a free virtual exam.