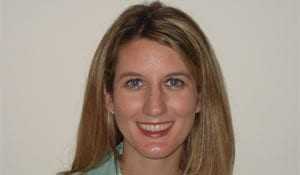 Fry Orthodontic Specialists welcomes Dr. Brandy Burgess to our team!!
Dr. Burgess will join Dr. Larissa Freytag, Dr. Jeremy, and Dr. Fry beginning this morning in our Overland Park location. After a six-month search for the perfect match, Dr. Burgess has decided to join the Fry Ortho Team! We could not be more happy for her to join us!
Dr. Burgess has been practicing orthodontics in the St. Louis area for the past several years, and she will bring a great amount of experience to our patients and their families.  She graduated from the St. Louis University Orthodontic residency in 2007 where she was awarded the J.P. Marshall Award as the top resident in her class! Dr. Burgess was raised in Southern California and attended UCLA for both her undergraduate degree in Psychology and for her Dental degree.
Dr. Burgess joins our team during a great time at Fry Orthodontics. Our consistent quality and efficiency in treating the orthodontic needs of Kansas City is as good as ever, and she will make us better and continue to challenge us to be the best orthodontic office for you and your family.  Please join us in welcoming Dr. Burgess to the Fry Orthodontics Team!
Dr. Jeremy