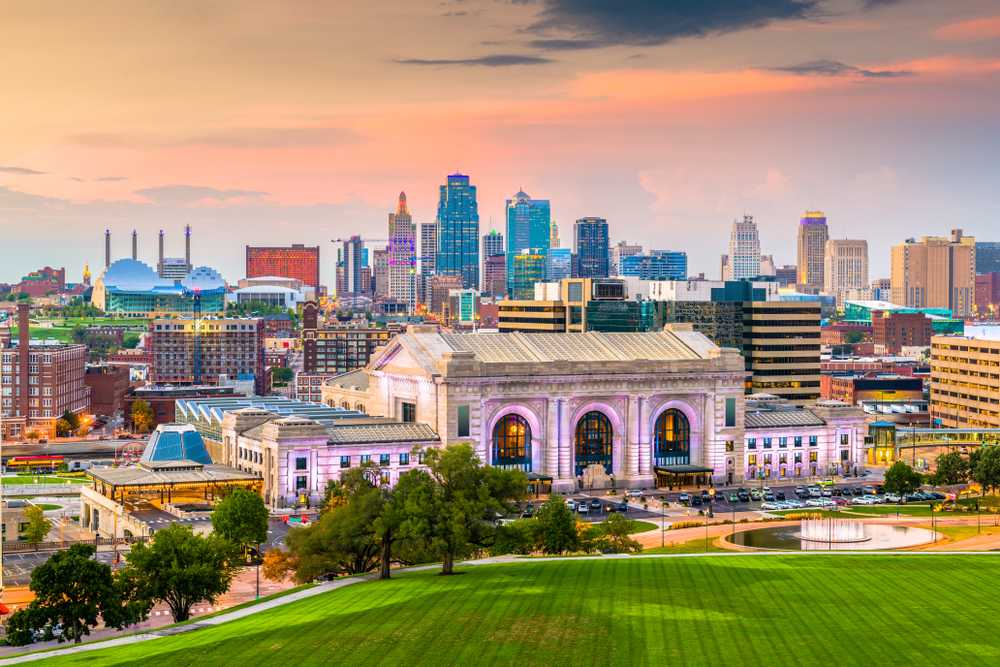 When searching for the "best orthodontist in Kansas City" look no further than the community's favorite, Fry Orthodontics! Since 1977, Fry has been helping adults and children achieve their orthodontic goals through braces and Invisalign. They are now located in 12 communities across the KC metro area, in hopes of being the Best Orthodontist in Kansas City for families just like yours.
Why Fry Orthodontics is the Best Orthodontist in Kansas City
When searching for the best orthodontist in Kansas City, remember to choose someone who will listen to your smile goals, and help you achieve those in a reasonable amount of time. The first appointment at Fry Orthodontics is free of charge and all about YOU. This new exam can be done in one of our convenient Kansas City locations, or through a video call with one of our orthodontists. Before leaving your new patient appointment at Fry, you will have all questions answered so you can make the best decision for you and your smile. To schedule a free new exam, or learn more about video exams, click here.
Conservative Approach to Orthodontic Treatment
Braces Only Once
The doctors and team members at Fry Orthodontics understand that the health of your teeth is just as important as how straight they are. This is why we do limited first phase orthodontic treatment at Fry so most patients only have to wear braces once! Brushing and flossing while in orthodontic treatment can be challenging. The longer that brackets and wires are in the mouth, the higher the chance of tooth decay and cavities forming. Our goal is to limit the amount of time patients are going through orthodontic treatment, without compromising the end result. With that being said, the American Association of Orthodontists (AAO) recommends your child be seen for an Orthodontic evaluation at the age of 7. In our office, this does not mean we will be starting treatment that soon. Ideally, we choose to get the child started with braces or Invisalign once all baby teeth are gone. Our annual growth check appointments for kids are free of charge and allows us to monitor their growth at no cost to you.
No Palatal Expanders
Many Orthodontists are adamant about using expanders in young children to help broaden their smile. At Fry, our brackets and wires allow us to achieve this result without having to use this pesky appliance that most parents and children hate.
Free Retainers for Life
Fry Orthodontics believes in giving patients a smile that will last a lifetime. This is why at our office every patient receives FREE RETAINERS FOR LIFE! That's right. We understand that life happens and retainers can get thrown away or lost very easily. As a Fry patient, you'll never have to worry about being without a retainer and your teeth shifting back to their original position.
Multiple Treatment Options
Patient's at Fry Orthodontics have multiple options when it comes to how they want to straighten their smile.
Regardless of which option you choose, braces and Invisalign are the exact same price at Fry Orthodontics. At your new patient appointment, our doctor will go over all three of these orthodontic options with you to see what route will suite you best. Traditionally, many kids and teens would opt for braces, while parents chose Invisalign. However, Invisalign has recently become a very popular choice among teens! Did you know that Fry Orthodontics is the leading provider of Invisalign in the entire Midwest?
Convenient Locations In Kansas City
Since first opening their doors in 1977, Fry Orthodontics has expanded and is now serving 12 communities in the Kansas City area – both Kansas and Missouri!
Having multiple locations has allowed Fry Orthodontics to be the best orthodontist in Kansas City in regards to scheduling. No matter where the patient may work or go to school, a Fry office location is surely close by! This also offers the convenience of being able to schedule appointments in more than one location.
It's never too late to improve your smile! Give yourself the confidence you've always wanted by choosing Fry Orthodontics to help guide you through your smile journey. Call our office today to schedule your free exam appointment! 913-469-9191 | 816-877-0050.