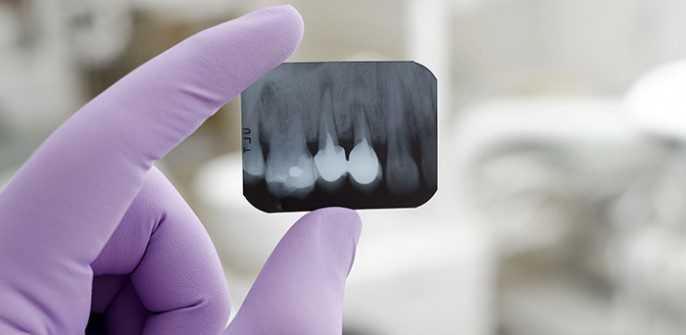 There is a lot of discussion through the media and among the dental community about a recent article in the journal Cancer creating a possible link between dental x-rays and brain cancer. I am posting a review of this research that was put together by a friend of mine who is an orthodontist in Litchfield Park, Arizona. I would love anyone's feedback:
Dr. John Graham DDS, MD:
As you may have heard by now, an article has just been published in the journal Cancer that has been picked up by the NY Times, CNN, FOX and most major news outlets. As you might imagine, we all have a responsibility to our patients to practice impeccable radiation hygiene, and maintain the principles of ALARA in our practices.  All of that being said, I wish to give you my take on this research:
STUDY BACKGROUND AND BASICS:
As stated in the background statement: "Ionizing radiation is a consistently identified and potentially modifiable risk factor for meningioma, which is the most frequently reported primary brain tumor in the United States."
The primary author of the article, Elizabeth Claus, MD, PhD, a faculty member in the Department of Epidemiology and Public Health at Yale University School of Medicine, postulates that because dental x-rays are the most common form of ionizing radiation – a cause/effect relationship exists.
The study is based on self-reported dental radiation histories of 1433 patients who were diagnosed with meningioma, as compared to the self-reported dental radiation histories of 1350 controls.
For those with tumors, the location of the tumors was subdivided into supratentorial vs. infratentorial as well as those with skull base tumors.
Subjects were interviewed over the phone for an average of 52 minutes by independent examiners. Participants were questioned about the onset, frequency and type of dental care received over their lifetime, including orthodontic work, endodontic work, dental implants, and dentures.
Participants were asked to report the number of times they had received bitewing, full-mouth, or panoramic films during 4 periods: Less than 10 years, 10-19, 20-49 and over 50 years.
FINDINGS:
Over a lifetime cases were more than twice as likely as controls to report ever having had a bitewing.
Significantly elevated risk was observed across all ages except those older than 50.
Individuals who report to have received bitewings were at a greater risk than those who reported having full-mouth x-rays.
Panoramic films were less frequently reported than bitewings or full-mouth series.
Significant increases in the risk of meningiomas was associated with young age at receipt of screening x-rays.
Those with meningiomas were no more likely to have had CT scans than controls.
MY THOUGHTS:
This study is fraught with troubling variables that, on their own cast significant doubt as to the validity of the study, but when compounded really degrade the veracity of any of its findings.
Let's just talk about five:
FIRST: This is a self-reported study.  This study doesn't examine ANY dental records. Only medical records are used, and this is only to identify the tumor cohort.  As such, the study wholly relies upon the memories of subjects going back before the age of ten.  Let's think for a moment about an individual who unfortunately has been diagnosed with a brain tumor.  A tough, tragic and shocking diagnosis to anyone.  Even before contacted by examiners to participate in the study, I wouldn't be surprised if those with tumors hadn't already spent a lot of time thinking about why they might have had a brain tumor.  More than any other tumor in the body, thinking about dental radiation would be a natural mental exercise.  Thinking about ANY radiation around the face, head and neck in an individual's past would be something I would expect from any patient with a brain tumor.  Now, have an examiner call by phone, and spend 50 minutes discussing their history of dental x-rays…. it wouldn't surprise me at all to think that the bias in the patient would lean towards a more acute recollection of dental x-rays.  Think about it as compared to an individual control who never gave it any thought at all until the examiner posed the dental x-ray questions. THE COMPARISON OF THESE TWO COHORTS OF PATIENTS BASED ONLY ON PERSONAL REPORT SHOULD RAISE SERIOUS QUESTIONS AS TO THE VALIDITY OF THIS STUDY.
SECOND:  The time span which this study encompasses includes (and heavily weights) radiation delivered prior to the common use of digital radiography or even faster speed films.  In my opinion it is safe to say that radiation delivered today is a fraction of what it was during the scope of time covered with this study.  THIS FACT ALONE SHOULD ALLOW ALL PRACTITIONERS TO CONFIDENTLY DISCUSS THE DIFFERENCE BETWEEN TODAY'S RADIOGRAPHIC STUDIES VS. THE CONCLUSIONS DERIVED FROM THIS STUDY.
THIRD: NO CORRELATION BETWEEN CT STUDIES AND MENINGIOMAS WAS MADE WITH THIS STUDY. QUOTING FROM THE STUDY "TO OUR KNOWLEDGE, NO STUDIES HAVE REPORTED ON THE ASSOCIATION BETWEEN USE OF COMPUTED TOMOGRAPHY (CT) AND MENINGIOMA RISK…. IT IS NOTEWORTHY THAT CASES (OF MENINGIOMA) WERE NO MORE LIKELY TO HAVE RECEIVED A HEAD CT THAN CONTROLS."
FOURTH – AND THE MOST TROUBLING FOR THE AUTHORS OF THE STUDY: There was a statistically significant increased risk of meningioma for patients who reported having bitewing radiographs, yet no statistically significant increase for patients with full-mouth films.  THIS CONFOUNDING FINDING IN THE STUDY IS NOT ADDRESSED BY THE AUTHORS, AND FLIES IN THE FACE OF THEIR CONCLUSIONS. VERY, VERY TROUBLING, YET NEVER ADDRESSED. IT MAKES NO SENSE WHATSOEVER.
FIFTH (CIRCLING BACK TO THE FIRST) – The problems with this study are discussed in the paper: "Limitations of this study include the possibility of either under-reporting or over-reporting of dental x-rays by study participants." YA THINK? WHAT IF UNDER REPORTING BY HEALTHY INDIVIDUALS AND OVER REPORTING OF AFFECTED INDIVIDUALS OCCURRED IN THIS STUDY?  IT CAN'T BE AND ISN'T DISPUTED IN THE PAPER THAT THIS IS POSSIBLE.  WHAT IF THE OVER/UNDER REPORTING BIAS ERASES ALL STATISTICAL SIGNIFICANCE?
Please read this study stem to stern and become familiar with its findings, the strengths and the weaknesses.  I'll help you with this: The only strength in the study is the number of patients.  Large numbers gives any study statistical POWER.  Yet without truth in the variate, even POWERFUL studies aren't valid.
Dr. John Graham