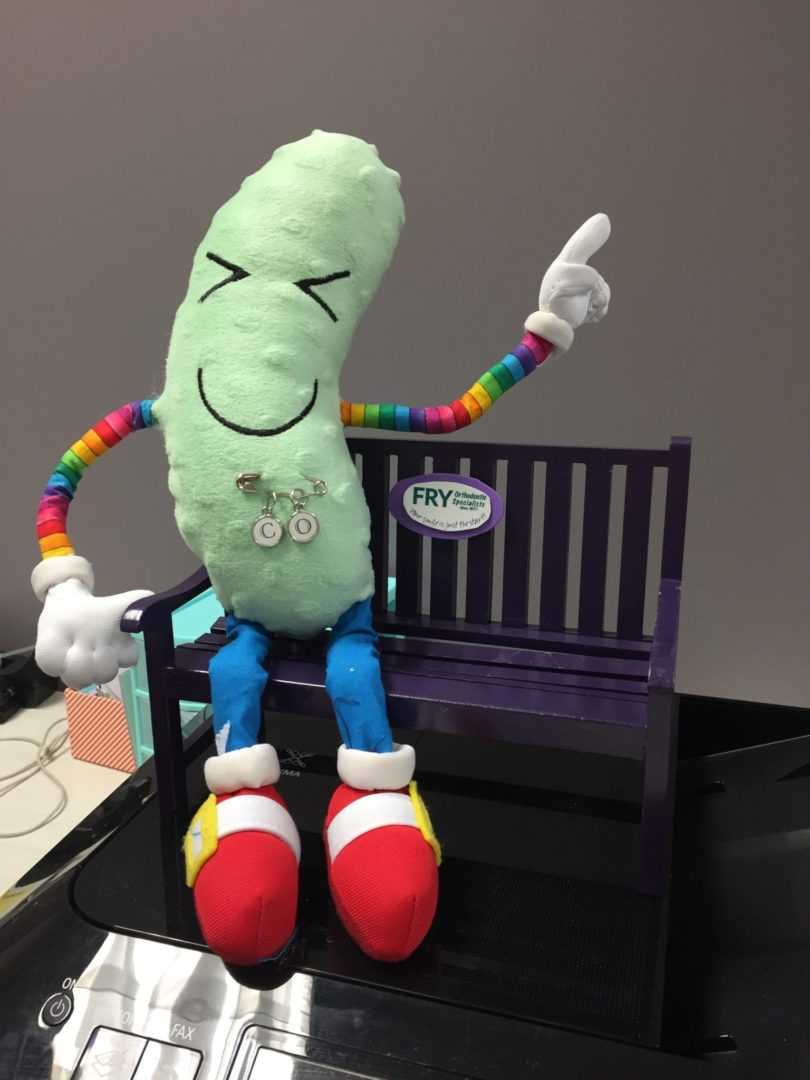 One of our main
goals at Fry Orthodontics is making sure our team members provide exceptional customer service to each and every one of our patients. We based our business not on providing braces, but rather serving our communities. We do this by creating beautiful smiles that allow our patients to have confident smiles at school, work, and while forming relationships with others.
Excellent Customer Service is our main goal. To help illustrate this with our employees, we share the story Bob Farrell created called "Give em' the Pickle." Bob is a Motivational Speaker and the founder of Farrell's Ice Cream Parlour and Restaurant. He created the Customer Service Training Video as a humorous approach to coaching businesses on the importance of customer service. This video stems from what Bob claims was one of the most important experiences he had as a business owner.
One day, Bob received a letter from an angry (but loyal) customer expressing frustration about his experience in the restaurant. He was a regular customer who always ordered a side of pickles with his hamburger – he said Farrell's had "the best" pickles around. However, on this particular day, his waitress decided to charge him for the extra pickles, saying they were no longer free. When the customer wrote the letter to Mr. Farrell, he stated that he was in complete shock that he was treated with such disrespect. Farrell, on the other hand, handled this situation with grace, assuring this angry customer that pickles in his restaurant were still, and always will be free.
This silly, but real, incident forever changed the way Bob looked at Customer Service. He is now an advocate for giving customers "the pickle" and finding out what "the pickle" is in every business.
What's the FRY Pickle?
For us here at Fry Orthodontics our pickle is many things, for example: treating our patients to their goals; finishing each appointment and treatment plan on time; and providing free retainers for life.
Every team member who is hired on at Fry Orthodontics watches this video by Bob Farrell, and learns the Fry Orthodontics culture of exceptional Customer Service.
At Fry Orthodontics, we took this lesson an extra step and incorporated it into our All Staff Meetings every month. Each team within our office(s) have their own "team pickle" and have the opportunity to pass the pickle each month to a member who they believe has gone above and beyond and demonstrated exceptional customer service. Whether they witnessed their co-worker staying late to make sure a patient's retainer fit correctly, or they simply always have a smile on their face, both of these examples are ways in which a member could be awarded the pickle.
Earning and passing the Pickle are visible reminders of what we know is the most important part of our practice – taking great care of great customers.
For more information on Bob Farrell and the "Give em the Pickle" video, check out: https://bitly.com/