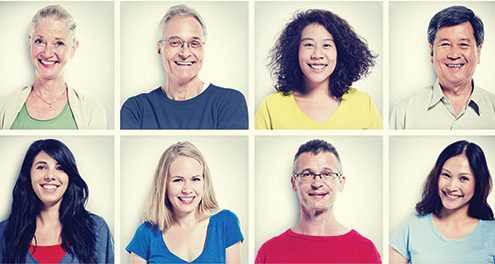 Braces aren't just for children and teenagers. Adults of all ages wear braces to achieve a healthier smile that can boost confidence in their career and relationships. Almost 20% of all brace wearers are adults, and 25% of Fry patients with braces are adults. Here are 5 reasons to consider improving your smile with braces or Invisalign.
1. Healthy Teeth Can Be Moved At Any Age
Your teeth can shift with age, and previously straight teeth can eventually become crooked and overcrowded if your retainers are not worn. Crooked and overcrowded teeth can become difficult to clean, increasing the chances of gingivitis and periodontal disease. Braces can help correct these problems for adults of any age. We have patients in their 30's, 40's, 50's, and older, using braces to get the smile they've always wanted.
2. You Won't Be Self-Conscious
Braces today are more comfortable and manageable than the bulky metal braces you may remember from the past. Many adults are now opting for an even more advanced system called Invisalign, which consists of a series of clear plastic trays molded to fit over your teeth and slowly shift them bit by bit. Invisalign trays are practically invisible and work perfectly if your career involves a lot of face-to-face interaction, or if you're just worried about feeling self-conscious about your smile.
3. You Won't Be Wearing Them For Years
On average, braces are worn for 14-16 months, though more severe cases might require additional attention. The Invisalign system is usually worn for a shorter period of time, around 12 months on average. And because each aligner is numbered and worn for one week, your treatment time is established before you start wearing them.
4. They're Easy To Use & Easy To Care For
The Invisalign system is designed to be hard to notice and easy to maintain. There are no restrictions on what foods you can eat, because the aligners are easily removed before eating and brushing. They also work great for those active in contact sports. You don't have to worry about any sharp brackets, and your aligners can be removed to wear a protective mouth guard.
Because there are no wires or brackets, you'll have fewer check-up appointments than patients wearing traditional braces. Just remember that visiting the orthodontist is not a substitute for regular dental checkups and cleanings, which should still be scheduled with your dentist twice a year.
5. Braces Are A Worthwhile Investment
Getting the smile of your life is more affordable than you might think. At Fry, we offer payment plans to fit your monthly budget with payments as low as $189 per month with no down payment, as well as family savings plans for multiple family members. If you are a new patient at Fry, your first exam is free. You can even start treatment the same day! Visit our website to schedule your free first exam  today.