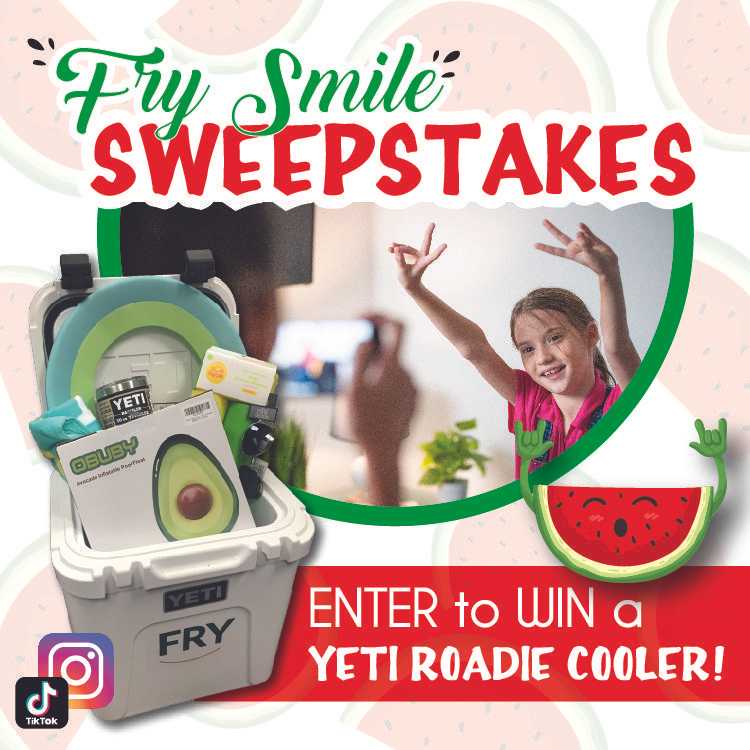 From NOW until August 31st, you can participate in our 2020 Summer Contest, the #FrySmileSweepstakes! Enter for a chance to win a YETI Roadie Cooler full of summer goodies!
How to Participate
It's easy! Create a video or TikTok showing off your smile, or making other people smile, then post it on Instagram for a chance to win!
Don't forget to do the following in order to be entered:
Follow @fryortho on Instagram: https://www.instagram.com/fryortho/
Post your TikTok or Video to your Instagram account and tag @fryortho
Use #FrySmileSweepstakes
***Note: If your account is set to private we will not be able to see your entry. If you would like to participate in the contest, please consider switching your account to public for the duration of the contest.***
2020 Summer Contest Rules
Only one entry per person
Video/TikTok must be of you making someone smile or showing off your smile.
Video must be posted by 11:59 PM on August 31st in order to be entered.
Have fun with this and BE CREATIVE! You do not have to be a Fry patient to participate in this contest.
Winner will be announced on August 3rd.