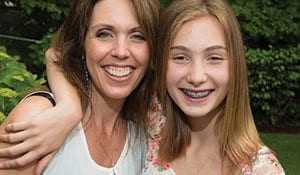 As your child approaches adolescence, you might worry you won't be able to afford the cost of braces or Invisalign. Many adults put off getting treatment for their children or themselves due to the cost. Here are a few ways Fry Orthodontics make braces and Invisalign more comfortable and affordable for your family!
Free Exam
You can start your treatment by getting a free exam. During this exam, we will discuss your treatment options and give you an estimated length of treatment and payment plans. You can even get started the same day.
Monthly Payment Plans
Fry Orthodontics offers flexible payment plans with monthly payments as low as $189. No down payment is required, and you won't pay any interest.
Down Payment with Lower Monthly Payments
If you are able to make a down payment at the beginning of treatment, your monthly payments can be even lower than our offer of $189 with no down payment.
Discount for Payment in Full
If you pay in full for your braces or Invisalign, you will receive a 5% discount on the overall cost.
Orthodontic Insurance
Orthodontic insurance often covers a portion of the cost of braces and Invisalign. We are happy to assist you in filing the correct insurance paperwork and figuring out monthly payments based on the remaining balance after the insurance estimate.
Family Discounts
Do you have more than one family member who needs treatment? We offer 5% off for the second family member and 10% off for the third. So mom and dad, it's never too late for you to consider improving your smile!
Free Retainers for Life
Most orthodontists require the patient to pay for lost retainers, typically around $300. We want you to wear your retainer and keep your beautiful smile, so we offer free replacement retainers for life.
Short Treatment Times
We individually evaluate the perfect time for each patient to start treatment. Most of our patients wear braces one time for an average of 15 months. This shorter treatment time means you miss less school and work for appointments.
Contact us today at 913-469-9191 or 816-877-0050 to get started with your FREE exam! We will be happy to answer all of your questions and will work to find just the right payment plan for you!